H-beam Flange Straightening Machine
H-beam Flange Straightening Machine
Description:
This H beam flange straightening machine is widely used in welding works for the purpose of correction of the steel flange and straighten the flange plates. In the welding process, when the H beam is in the process of welding and heating, the flange plate must be bent and transfigured. This flange straightening machine has a large scope of application and powerful working capacity. There are hydraulic drift rollers in the front and back of the main machine.
The main further of the machine in our company is that as follows:
1. All the correcting rollers in the machine are made of high-quality alloy steel that enable stability..
2. The machine made in our company is put under advanced hot treatment to prevent crackles.
3. All the parts that equipped in the machine are reinforced so as to stabilize the correction and realize the long service life.
4. The machine is in simple structure, high efficiency, and convenient operation and so on.
Main Technical Parameter:
Type Model

Mechanical

Hydraulic

HYJ-600

HYJ-800

YTJ-60B

YTJ-80

Thickness of Flange

≤20mm

≤40mm

≤60mm

≤80mm

Tension Strength of Flange

≤420MPa

≤420MPa

≤600MPa

≤600Mpa

Size of flange Width

150-600mm

200-800mm

200-800mm

200-1000mm

Size of Web Height

≥160mm

≥350mm

≥350mm

≥500mm

Straightening Velocity

5.7m/min

17.0m/min

6.4m/min

6.0m/min

Power of Machine

9KW

24.2KW

37KW

44KW

Weight

7000kg

9000kg

25000kg

28000kgs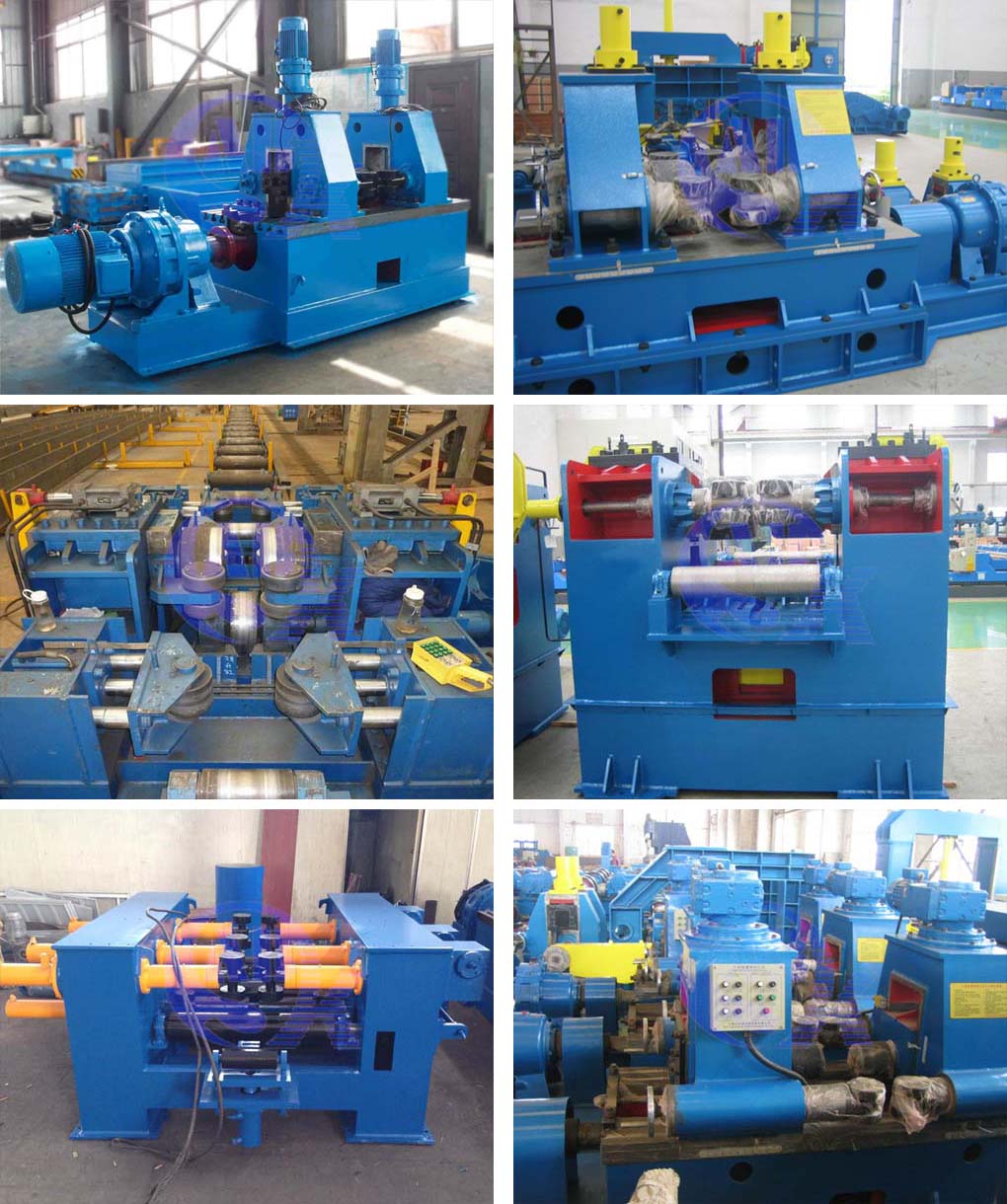 By absorbing merits of similar H-beam flange straightening machine and using new technology from abroad and China domestic, Wuxi ABK is the professional producer to develop and manufacture the family H-beam flange straightening machine products including H-beam (light steel, heavy steel) , T-beam welding production line, bridge-face U-stiffer welding production line, and steel structure cold roll forming production line as well as CNC waterjet cutting machine. With years development, ABK H-beam flange straightening machine have been spread over Saudi Arabia, Russia, Middle Asian, Southeast Asian, Australia, Europe, South American, North American, etc. Look forward to establishing mutually beneficial cooperation.