Adjustable Welding Rotator
Adjustable Welding Rotator
Description of Adjustable Welding Rotator:
Our HGK-type adjustable welding rotator is designed for handling and automatic welding circular metal containers, and it mainly used in oil industry, press vessel field, wind tower production line, pipe line production field, and many other round workpiece fields.
It is mainly composed of a drive rotator, an idle rotator, an electric control box, and a remote control box. The drive rotator owns two sets of movable rolling wheels and bases. The base has a box structure to protect the inside screw components, and the base can also connect the two movable drive rotators. By rotating the screw, the two sets of rolling wheels can simultaneously move forward or backward. This adjustable welding rotator is connected with an electric motor through a worm gear speed reducer. The drive rotator can offer stable rotating power to ensure the operation efficiency, and the electric control box is fitted with a digital display screen, on which accurate rotating speed of the rotator is shown.
This adjustable welding rotator is designed and manufactured to better meet increasing demands for pressure vessel manufacturers, so it enjoys more advantages over other similar products at home and abroad. It can be used to deal with a wide range of diameters. It features easy operation, high quality, low noise, advanced technology, etc.
Besides, this rotator has obtained CE certificate, and is quite popular among clients in Brazil, India, Jordan, South Africa, UK, Poland, Spain, etc.
Technical Parameters of Adjustable Welding Rotator: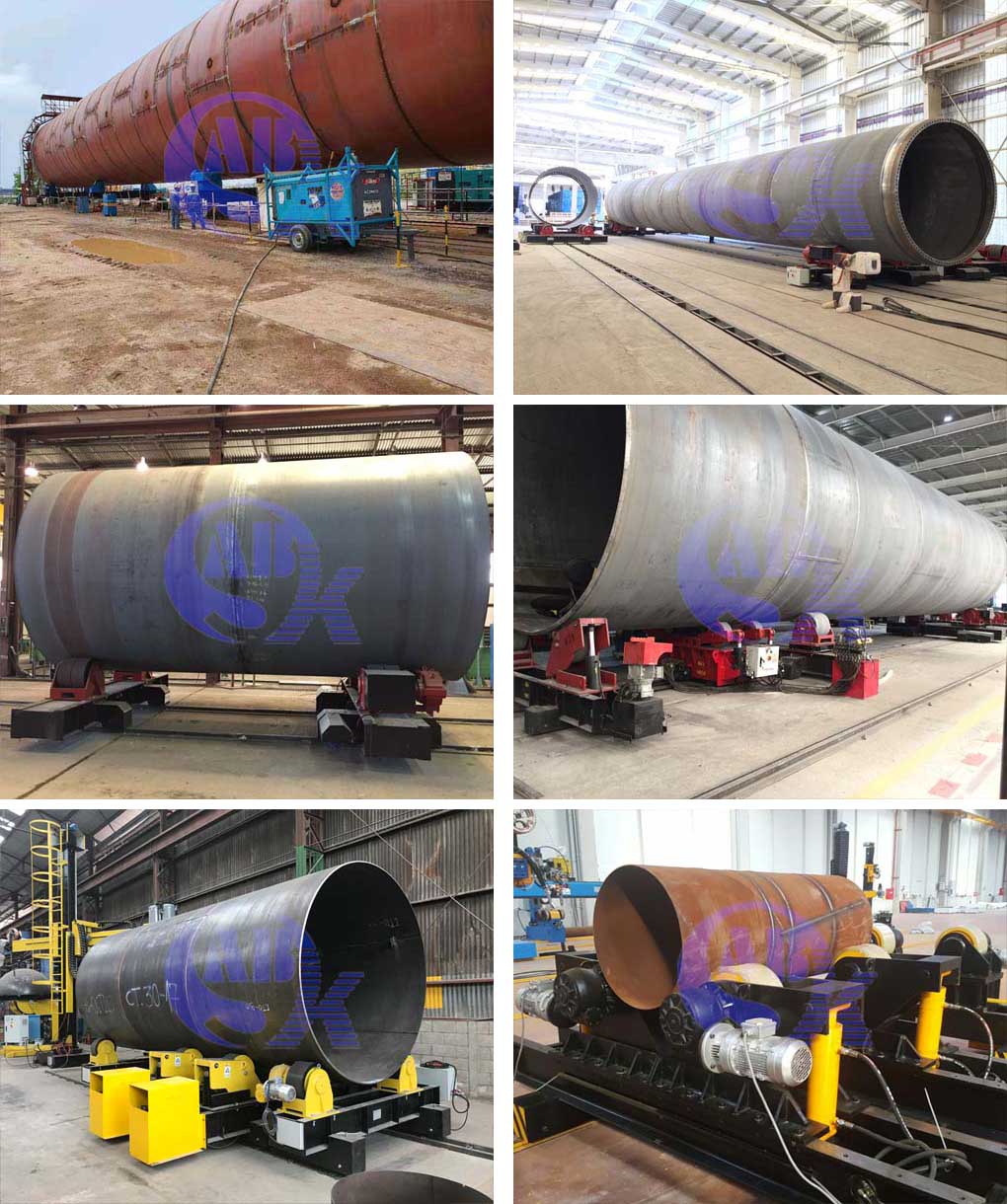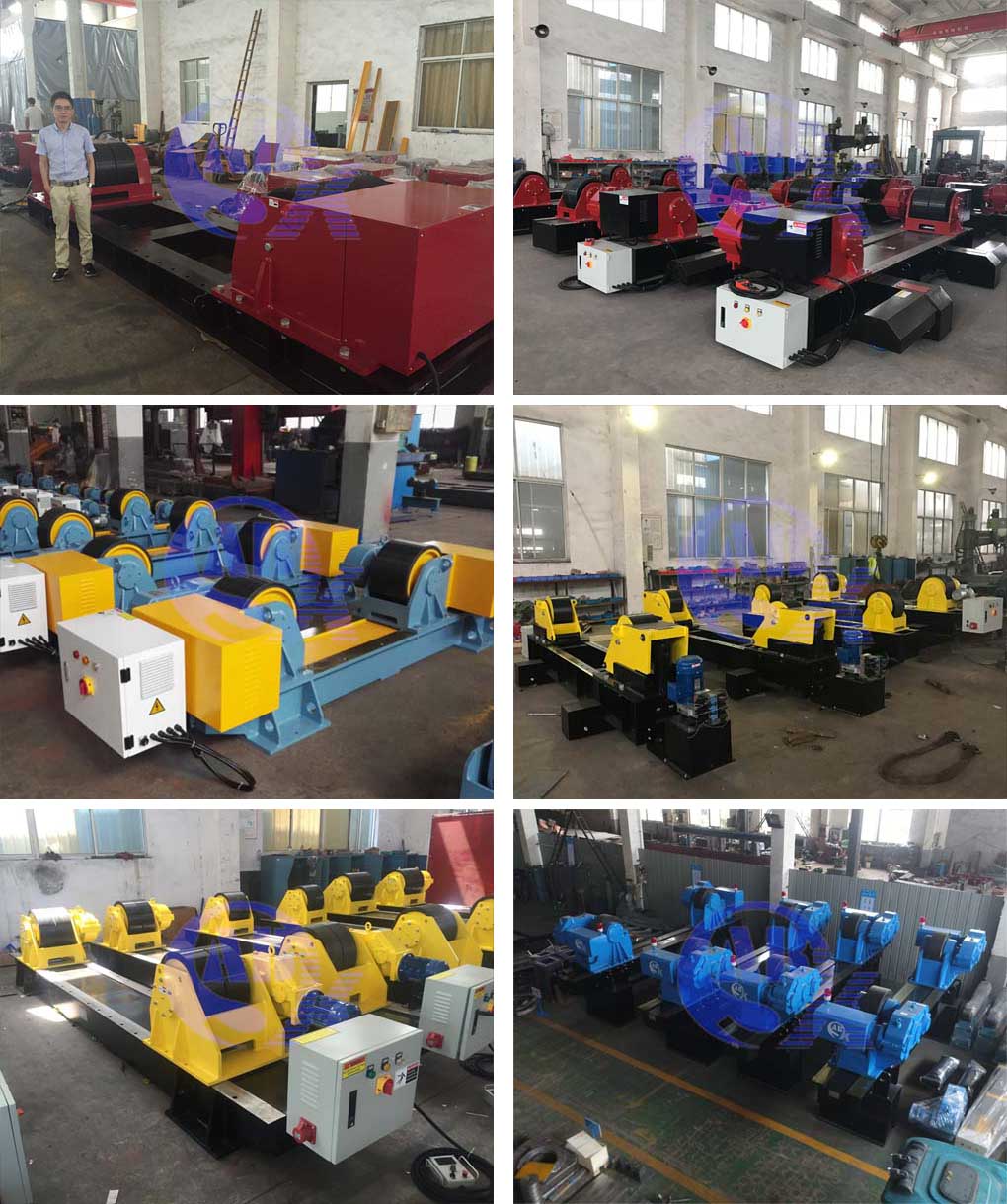 Established in 1999, Wuxi ABK Machinery Co.Ltd is a professional manufacturer of welding positioner in China. Apart from welding positioner, we still have many other high-quality products, such as welding rotator, welding turnable, wind tower production line, H beam welding line, pipe welding equipment, CNC cutting machine, grinding machine, roll forming machine, plate bending machine, etc. With ISO and CE certification, our products are quite popular among clients from Spain, India, Germany, South Africa, Brazil, Chile, Argentina, Russia, Italy, France, Vietnam, and more. If you need welding positioner, please contact us freely.