Welding Manipulator (Column Boom Manipulator)
Description of Welding Manipulator:
This welding manipulator, also called column boom manipulator, is mainly installed with the TIG and MIG welding machine. And we can provide you with three types of welding manipulators for our clients: radial-position, fixed, and fixed rotating manipulators.
It is mainly used to offer firm support for high-precise welding, and can be also used for welding vessels, wind towers, pipelines, and many other polishing machines.
It is mainly composed of a column, a boom, a guide holder, and a trolley.
This column boom manipulator can reach both of the inside of small internal diameters and the outside of big diameters in order to weld circumferential joints as well as longitudinal joints.
Furthermore, we can attach more functions to this welding manipulator, such as tracing, monitoring, and solder recycling function. And we can also design and manufacture welding manipulators in accordance with specific demands of our clients.
Features of Welding Manipulator:
1. Both of the column and the boom adopt a V-type rail, and possess high loading capacity.
2. To make the positioning of the boom stable and smooth, the column is equipped with a brake motor.
3. The guide holder has a safety pin, and the column has a row of security holes. The safety pin will enter into a security hole when the chain breaks down. In this way, serious accidents are successfully avoided.
4. A pivoting support is used to connect the lower part of this manipulator with its foundation, thus smooth and stable rotation is obtained. Besides, it can also facilitate the work of welding many workpieces at the same time.
5. The guide holder connects the boom with the column, thus making the vertical adjustment and horizontal extension possible.
6. The boom is also equipped with a cross electrical regulator.
7. A stepless speed regulating converter, with stable and reliable performance, is used to control the extension of the boom. And the converter has a failure testing mechanism, which will give an alarm when something wrong happens.
8. The guide holder is box-shaped. And its upper part is connected with the lifting chain; its rear part is linked with the column through the chain wheel; and its front part is connected to the boom.
9. Its speed reducer is mainly composed of a professional cucloidal-pin wheel and a worm-gear speed reducer.
10. This column boom manipulator adopts a total-sealing oil immersion lubricating mode to help keep off dust, slag, and many other impurities.
Technical Parameters of Welding Manipulator (Column Boom Manipulator):

Accessories of Welding Manipulator:
To better facilitate our clients' operation, we provide several accessories for your choice, such as flux recovery and transmitting machine, racking system, moniter, and more.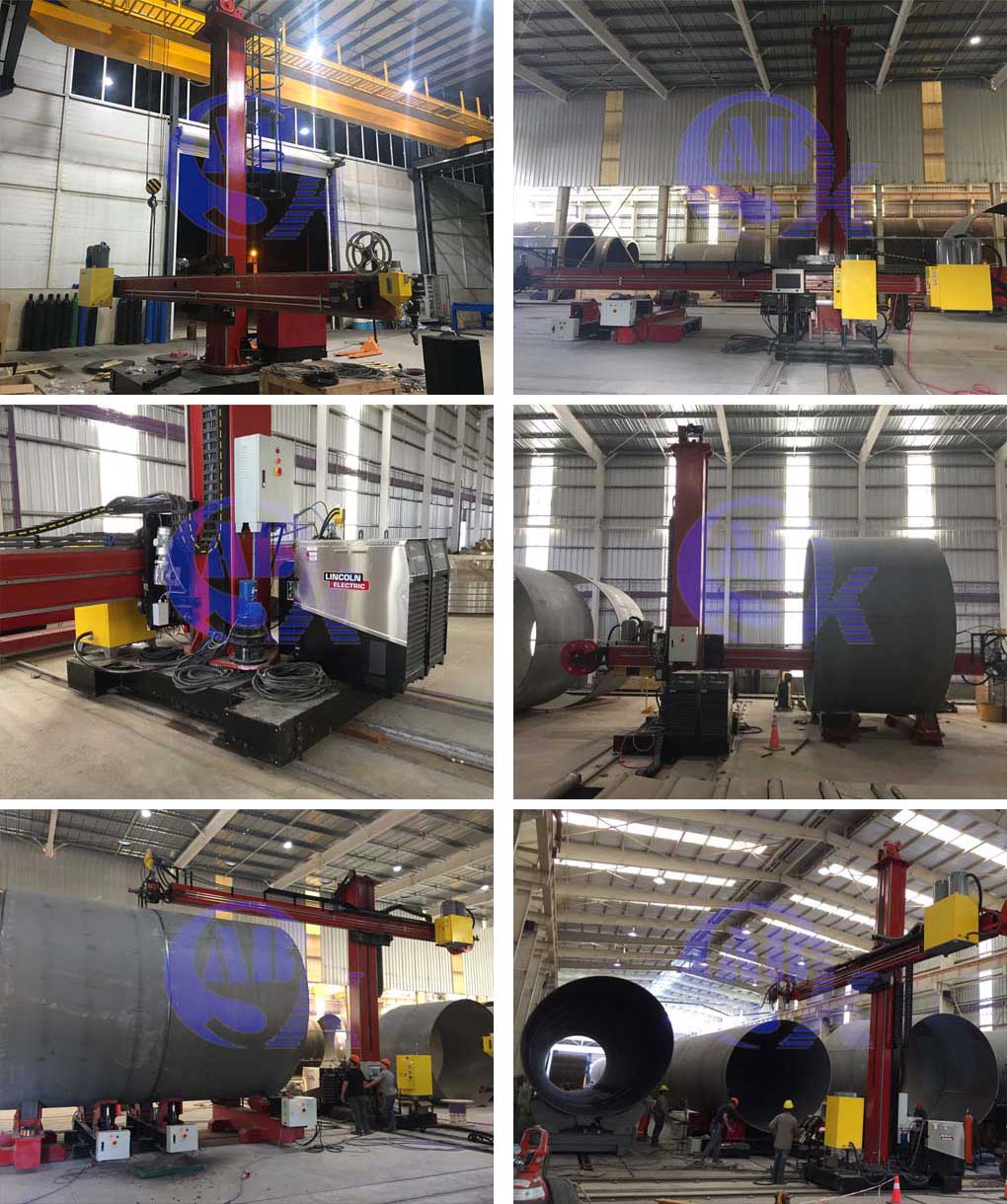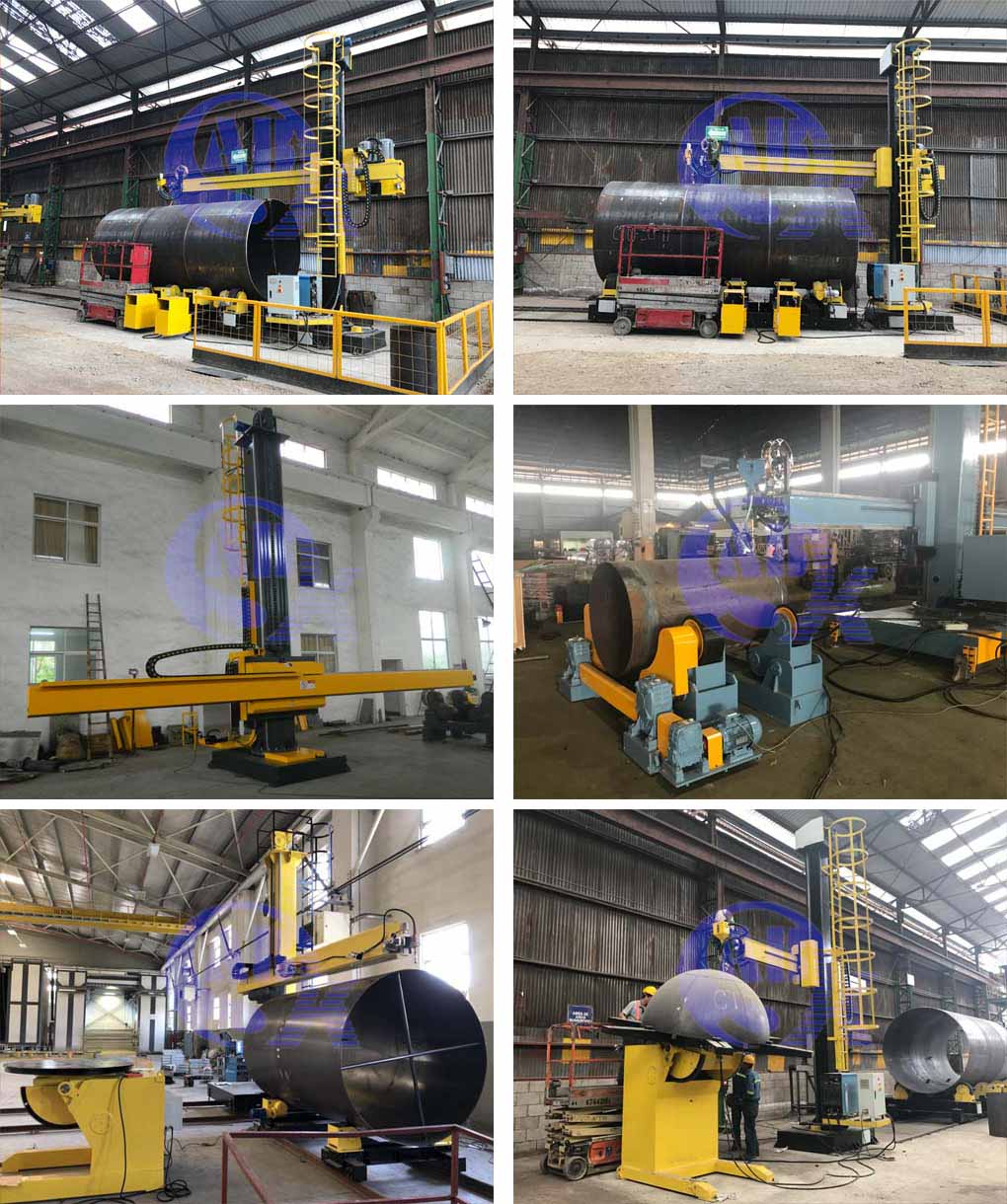 Established in 1999, Wuxi ABK Machinery Co.Ltd is a professional manufacturer of welding positioner in China. Apart from welding positioner, we still have many other high-quality products, such as welding rotator, welding turnable, wind tower production line, H beam welding line, pipe welding equipment, CNC cutting machine, grinding machine, roll forming machine, plate bending machine, etc. With ISO and CE certification, our products are quite popular among clients from Spain, India, Germany, South Africa, Brazil, Chile, Argentina, Russia, Italy, France, Vietnam, and more. If you need welding positioner, please contact us freely.