Hardfacing Machine
Description
Our hardfacing machine is our new generation automatic welding equipment with multi purposes and high performance. This hardfacing equipment has the advantages of stable overlaying function, easy to operate and convenient in installation. The hardfaced weld overlay can form a metallurgical bond with the substrate. This automatic welding equipment is also used to rebuild parts to OEM specification, or extend the service life of components through enhancing resistance to wear, abrasion, corrosion, heat and impact. Hardfacing machine may also be used selectively to critical wear areas on new parts, or as a means of restoring worn parts to original size.
Characteristics
1. Our automatic welding equipment can realize interactive operation through using TECO touch screen, human-machine interface and wireless remote control.
2. This hardfacing machine is highly-effective in real-time monitoring of operation process, production, welding time, and fault.
3. The aluminum alloy trolley and arm are designed by adopting a specially-designed turnover mechanism, and the welding head adopts universal adjusting lever. When the angle and height position is adjusted, this hardfacing equipment can be quickly debugged and installed.
4. This automatic welding equipment uses MITSUBISHI TECOPLC system to control welding parameters, touch screen manipulation settings, surfacing time, etc.
5. Special power supply for hardfacing to ensure stable output characteristics.
6. The operational control system of our hardfacing machine consists of touch screen, control box, and wireless remote operation handle. This handle helps obtain high working efficiency in hardfacing practices.
7. The X- and Y-axis walking mechanisms have the advantages of accurate positioning, fast response, and few errors under continuous running conditions.
8. Each unit of this hardfacing equipment is connected with imported aviation plug, durable, convenient and attractive in appearance.
9. This automatic welding equipment can be applied to arc welding, submerged arc welding, gas shielded-arc welding, swing arc welding, etc.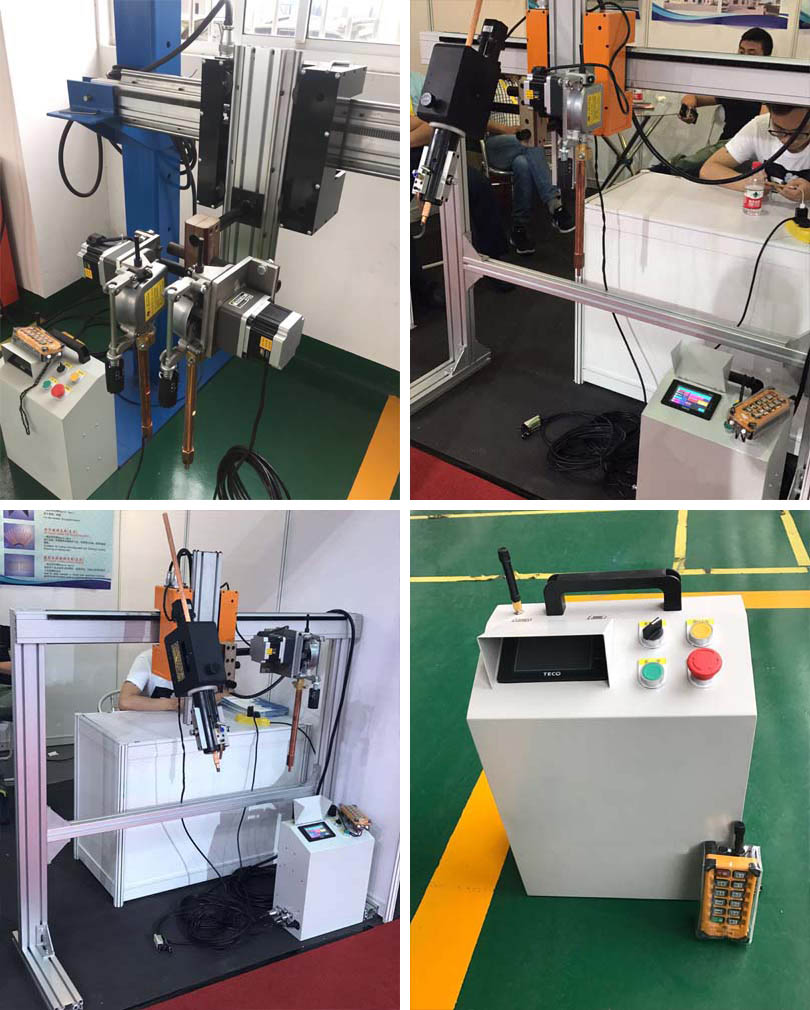 Established in 1999, Wuxi ABK Machinery Co.Ltd is a professional manufacturer of welding positioner in China. Apart from welding positioner, we still have many other high-quality products, such as welding rotator, welding turnable, wind tower production line, H beam welding line, pipe welding equipment, CNC cutting machine, grinding machine, roll forming machine, plate bending machine, etc. With ISO and CE certification, our products are quite popular among clients from Spain, India, Germany, South Africa, Brazil, Chile, Argentina, Russia, Italy, France, Vietnam, and more. If you need welding positioner, please contact us freely.