Tank (Dish head) polishing machine
Tank (Dish head) polishing machine
Description of Tank (Dish head) polishing machine:
Steel vessel head tank shell automatic polishing grinding machines can polish and grind for the different work piece of tank and grinding head through the different grinding head of impeller then to meet the demand of polishing. The head polishing machine is extensive apply for the polishing of work piece in the range of medical, chemical, environmental purification, food beverage, water filtration etc. The equipment is mainly used for grinding and polishing stainless steel cylinders, cones and heads, and the inner and outer walls of the joint parts.
It consists of a cross main machine, a grinding head assembly, a cooling circulation system, an electric control system, and a pneumatic system workpiece turntable.
The workpiece is mounted on the turntable for rotation. The column and the beam are horizontally moved by the servo control beam, and moved up and down. The numerical control program controls the grinding head to follow the contour of the workpiece. At the same time, the grinding head spindle servo rotation technology is adopted to make the grinding head more conform to the workpiece curve. Greatly improve grinding efficiency and polishing effect.
The throwing motor, turntable and other related components of the system are designed according to the wet polishing process. The wet abrasive belt polishing causes the grinding dust to flow out of the surface of the workpiece under the flushing of water, and the water can be recycled through simple precipitation and filtration to achieve zero pollution. The grinding head spindle servo rotation technology improves the grinding efficiency and improves the surface polishing effect.
Technical Parameter
1. Input total power is about 8Kw
2. Equipment dimensions (L x W x H) mm: 3800 x 1600 x 3080
3. Standard 2 ton tank rolling table, beam left and right, workpiece rotation, frequency control, a total of twoinverters, beam effective stroke 2500mm
4. Grinding head motor national standard four 4kw one, grinding head belt, thousand impeller, hemp wheel,cloth wheel interchange
5. Thousand impeller specifications: ọ250mm x 50mm, abrasive belt specifications: 1600mm x 50mm
6. Machining accuracy: surface roughness Ra<0.4um
7. Production efficiency: 8 square meters / hour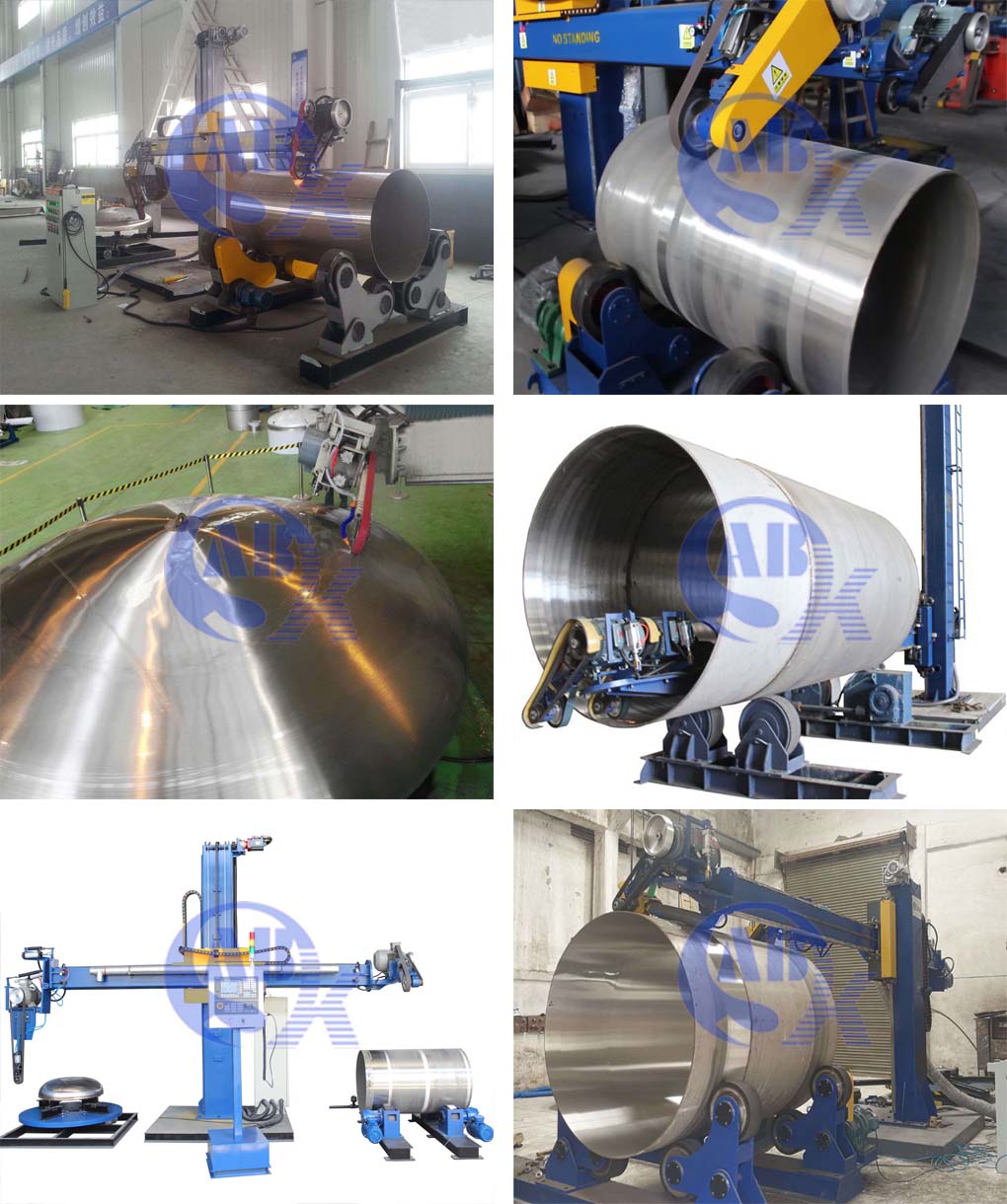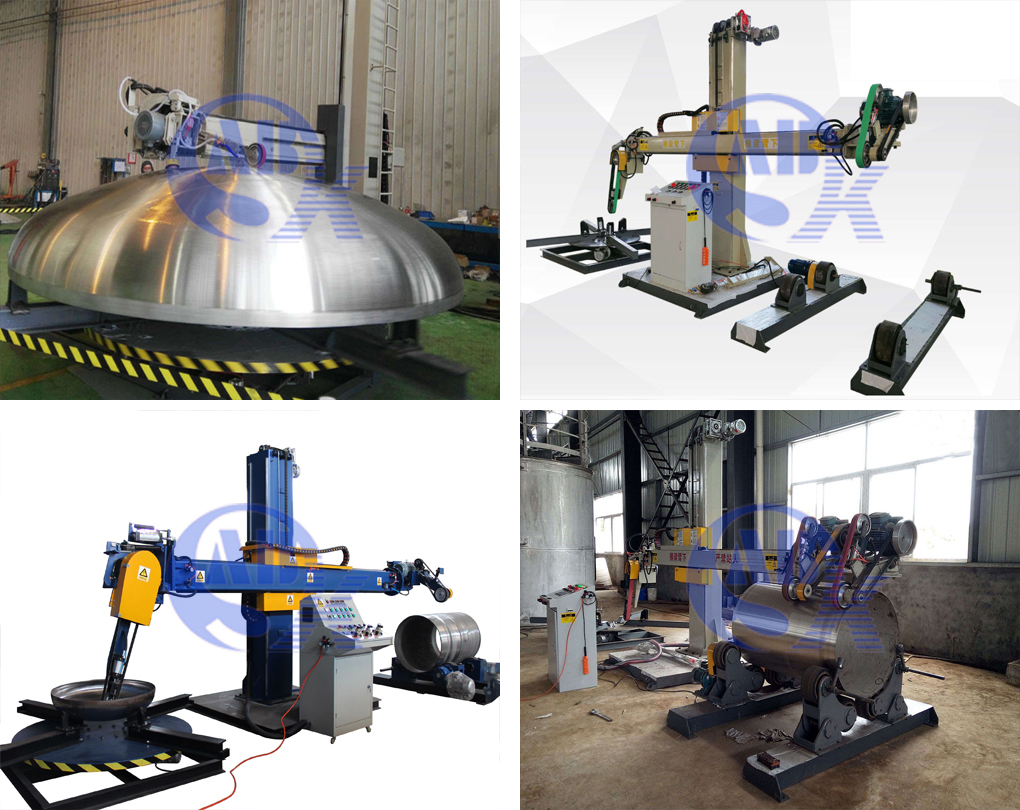 Established in 1999, Wuxi ABK Machinery Co.Ltd is a professional manufacturer of welding positioner in China. Apart from welding positioner, we still have many other high-quality products, such as welding rotator, welding turnable, wind tower production line, H beam welding line, pipe welding equipment, CNC cutting machine, grinding machine, roll forming machine, plate bending machine, etc. With ISO and CE certification, our products are quite popular among clients from Spain, India, Germany, South Africa, Brazil, Chile, Argentina, Russia, Italy, France, Vietnam, and more. If you need welding positioner, please contact us freely.